Features
We work where you work!
Enable your smartphone to access, manage and become your Globalvoicedirect.com extension. Just
download Global Voice for iOS or Android and you'll be connected 24/7.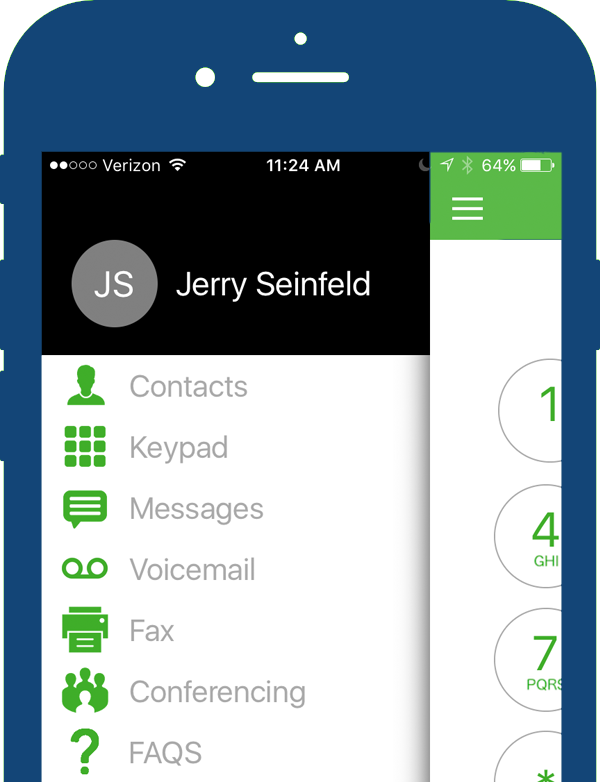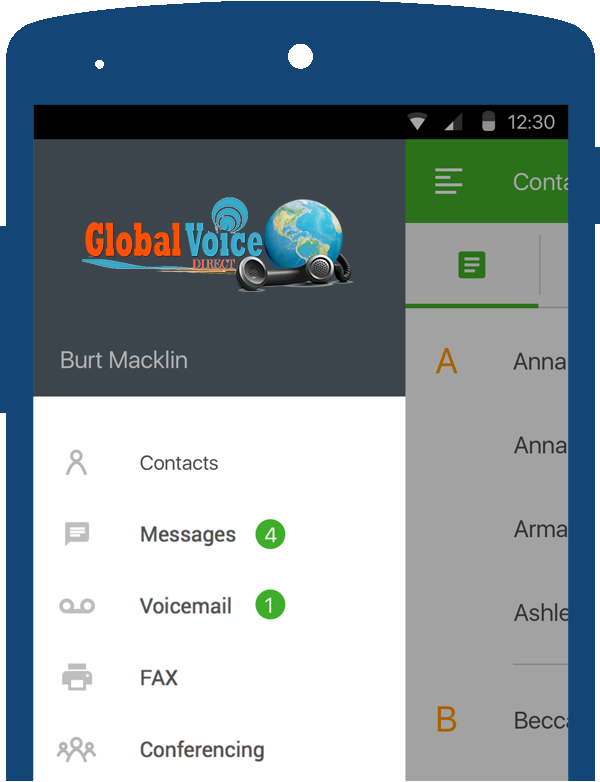 Globalvoicedirect.com
for iOS
Turn your iPhone into your Globalvoicedirect.com extension. Call using your mobile carrier, 3G/4G, or WiFi. You decide. Other features include SMS, FAX, and more.


Globalvoicedirect.com
for Android
Android user? We have you covered. Download Globalvoicedirect.com for Android and turn your smartphone into a fully integrated extension with your Global Voice service.

A phone system that goes wherever you go.
Missing important phone calls just because you're away from your desk? You may want to
donate your bell bottoms and join the 21st century.
Forwarding
Forward calls to single or multiple phone numbers, including your cell, home, office, or anything else that rings. No internet connection required.
Softphone
Transform your laptop or tablet into a feature-rich web-based phone as your Globalvoicedirect.com extension. Make, take and transfer calls and more.
Mobile Apps
Download and run phone.com directly on your smart phone. Use your data connection or Wi-Fi on an iPhone to make and receive business calls when cell service is lacking.
Satisfied Clients
Our Happy Clients
Andrew from Nepa, CA
has recently signed Up
4 days ago
s