Features
It may be our platform, but you're in control.
Though our features are powerful, we've designed them to be simple and easy to use.
But when in doubt, Globalvoicedirect.com is always here to help.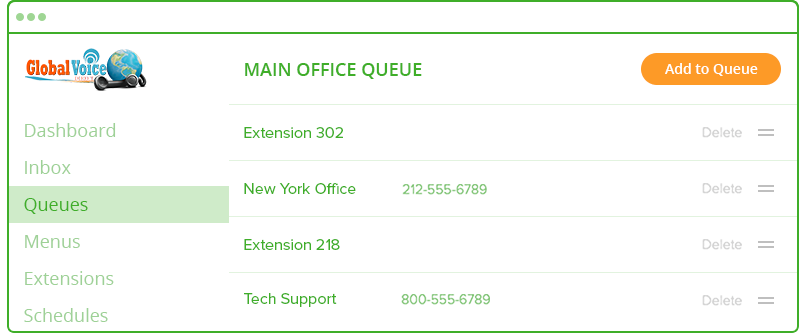 Intuitive Web Interfaces
Our user-friendly design lets you configure and manage more than 50 Globalvoicedirect.com features with a few simple clicks. After all, we haven't forgotten you've got a business to run.
Instant Provisioning
Sign up and you're ready to work. Even with new phone numbers. In fact, it'll take you longer to throw out the packaging than it does to be up and running with our ring-ready phones.
Phone Support
Not that you'll need our help, but if you do, our dedicated staff is available 365 days a year to assist. Our customer service agents are always ready to support all your configuration needs. We've got your back!
Adding numbers and extensions with us is touch and go. In a good way.
As your business grows, Globalvoicedirect.com can grow right along with you. It only takes a few seconds to
be up and running. Helping you grow is in our DNA.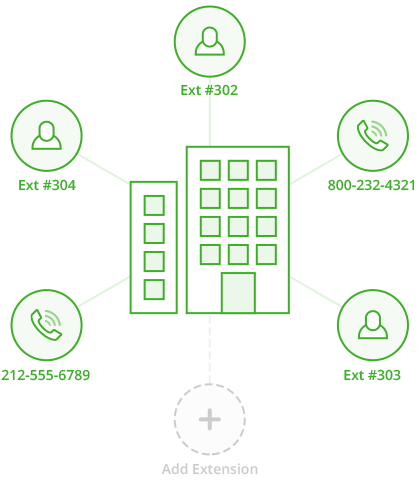 Add Phone Numbers
Add numbers with the click of a button. Local numbers. Custom numbers. Any kind of number. Perfect for tracking your next marketing campaign with a unique number.
Add User Extensions
With just a few clicks, you can create, edit, add or remove extensions whenever you want. So easy, even the intern can do it.
Gain new insight into your customers and employee call history.
Want to improve efficiency and productivity? We thought so. Dig in to a wealth of intel
about your customers' calling behavior.
Caller Analytics
Analyze calls and gain insight to your callers' call patterns. See caller breakdown, demographics, social profile and mobile provider.
Call Recordings
Monitor, review and save calls to your account in order to improve performance and enhance customer service capabilities. We store voicemails for an industry-leading 13 months!

Satisfied Clients
Our Happy Clients
Andrew from Nepa, CA
has recently signed Up
4 days ago
s